Custom Brokerage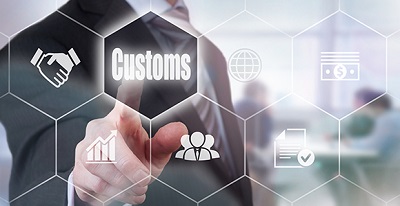 Expedia Logistics is one of the leading upcoming logistic companies represented in Sri Lanka. We focuses on the provisions of complex logistic solutions with the utmost consideration of the logistics requirement in the country. Expedia Logistics also provides tailor made logistic solutions on Sea Freight Import & Export / Air Freight Import & Export / Multi Country Consolidation / Transhipment Handling / Custom House Brokerage / Door to Door Services & Specialized Packing Services. Our customers' expectations are our priorities and meeting them efficiently and providing them integrated logistics solutions is our responsibility.
Well-renowned as a specialist in customs clearing and forwarding in Sri Lanka, We offers a myriad of customs brokerage services including clearing containers and bulk, break bulk and liquid bulk cargo direct or through bonded arrangements.
Our years of expertise in the industry means that our customers do not have to face any hassle in clearing their goods.
What services do freight forwarders provide and how can I find one?
Complete package clearance within the shortest time for clearance of general cargo
Guaranteed cargo clearance within three days of arrival for direct consignees (devoid of any demurrages)
Document preparation and regulatory compliance and reporting