Company Profile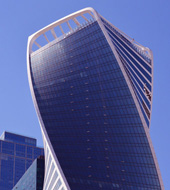 Expedia Logistics is one of the leading upcoming logistic companies represented in Sri Lanka. We focuses on the provisions of complex logistic solutions with the utmost consideration of the logistics requirement in the country. Expedia Logistics also provides tailor made logistic solutions on Sea Freight Import & Export / Air Freight Import & Export / Multi Country Consolidation / Transhipment Handling / Custom House Brokerage / Door to Door Services & Specialized Packing Services. Our customers' expectations are our priorities and meeting them efficiently and providing them integrated logistics solutions is our responsibility.
With a worldwide network of agents we provide our clients a faster/Reliable & more economical freight rates for LCL & FCL cargo to Colombo from any continent of the world, having the best routes with the shortest transit time to the final destination our customers get to have their valuable cargo within their lead time.
Mission & Vision
Mission
Our mission is to provide the necessary financial substance to sustain the company and its employees and to meet our customers' requirements through high quality service, cost control and the development of our human capital.
Vision
Our vision is to be a key partner in integrated logistics in Europe and Asia, offering a higher quality of service.
Our Values
Efficiency
Quality of service
Reliability
Responsiveness
Accountability
Punctuality and Timeliness
Flexibility
Continuous Improvement
Development of People
Social responsibility and ethics
Our Objective
Increased efficiency
Improved customer service
Increased sales
Improved relationships
Why We Different
Respect: We respect our customers, employees and industry partners. We encourage their development and reward their performance. Integrity: We uphold the highest standards of integrity in all of our actions. Accountability: We are personally accountable for delivering on our commitments.
Expedia Logistics Commitment
We are commited to be the leading logistic solutions provider to our customer. We continually improving & implementing a quality management to achieve it

Director
Expedia Logistics Inc